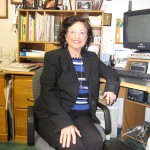 Mary E. Scharf – Owner and Editor
Mary received her BA in History and Spanish, her MA in Education, and her Advanced Certificate in Administration from St. Lawrence University. She studied at the Universidad Complutense in both Madrid and Salamanca, Spain, and the Instituto Iberoamericano in Mexico City. Mary taught thirty-three years at Franklin Academy High School in Malone, NY.  She was also the Coordinator of Languages Other Than English at Malone Central Schools and adjunct faculty member at St. Lawrence University, teaching Methods of Teaching a Foreign Language.  Teaching is not her only job, she was very active with her students in various activities such as Spanish Club, Travel Club and Foreign Exchange Programs. She escorted her students on 21 educational excursions to several Spanish-speaking countries and arranged for host families of over 50 exchange students. Professionally, Mary was Vice President of Fronteras del Norte, the local chapter of AATSP and a member of NYSAFLT. Mary owned her own travel agency from 1988 – 1996, and has traveled to 58 foreign countries including all of the Spanish-speaking nations. She was selected for Who's Who Among American Teachers and Who's Who Among Outstanding Business Executives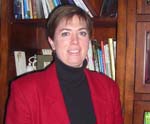 Kristen Scharf-Best
Kristen is a Spanish teacher in Canton, NY, and is presently teaching levels 2, 3 and 5. Kristen earned her BA in Spanish with minors in French and International Business from the University of New York at Plattsburgh.  She also earned a MA in Seconday Education from the same institution.  While at Plattsburgh she studied in Mexico at La Universidad de las Américas – Puebla, Puebla, México, and at the Université Laval, Ste. Foy, Québec.  Kristen is a member of NYSAFLT and AATSP.  She has participated in and presented at many professional conferences across the State of New York.  Kristen has traveled extensively throughout Latin America, Mexico, the Caribbean, Spain and France .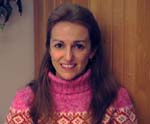 Lisa M. Poupore Crossman
Lisa has been teaching Spanish at Malone Central Schools for grades 7 – 12, levels 1 – AP.  She has served many of Malone's students by advising many classes and clubs, among those Spanish Club.  Lisa has escorted her students on many trips, her best remembered to Costa Rica.  She has traveled to twelve countries and has many more in her mind for the future.  She received her BA in Spanish and Secondary Education from Potsdam State College and studied abroad at the Instituto Internacional in Madrid, Spain. Lisa received her MA in Liberal Studies at Plattsburgh State University. Besides being the Editor for the AATSP chapter Fronteras del Norte, she is an affiliate of NYSAFLT, MFT and NYSUT. Honors bestowed to Lisa include the Spanish Honors Achievement Award and several nominations for Who's Who Among America's Teachers.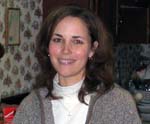 Tracy Donaldson Davison
Tracy taught Spanish for several years, but is now a High School Principal at St. Lawrence Central School in Brasher Falls, NY.  Tracy received her BA in Spanish at the State University of New York at Potsdam.  She also received a MA in Instructional Technology and Media Management from Potsdam and her SAS from the State of New York in Educational Administration. Tracy's travel experiences include Mexico and Costa Rica with advanced study at the Instituto Nacional Mexicano-Norteamericano in Mexico City.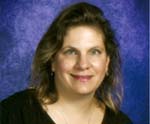 Kathy Onorati-Fakir
Kathy is presently teaching Spanish at the Malone Middle School in Malone, NY.   She received her BA in Spanish at Nazareth College in Rochester, NY, and her MA in Spanish at Bowling Green State University in Ohio.  Kathy also studied at the Universidad Complutense in Madrid, Spain, the Universidad Complutense in Alcalá de Henares, Spain and the Instituto Americano in Valencia, Spain.  Her travels include many
nations in Europe, Morocco, Mexico and Costa Rica.
CONTACT US:
Compañeras Creativas 
199 River Road Malone, NY 12953 518 483-3131
companerascreativas@gmail.com